Home Remodeling
Nova Design Builders - Home Remodelers
Are you looking to remodel your home in Miami? Look no further than Nova Design Builders. As experienced remodelers, we provide full home remodeling services to help enhance the beauty and value of your property. Our team of professionals have years of experience in the remodeling industry, and are dedicated to helping you achieve the look and feel you desire for your home. With our services, you can trust that your remodeling project is in the best of hands.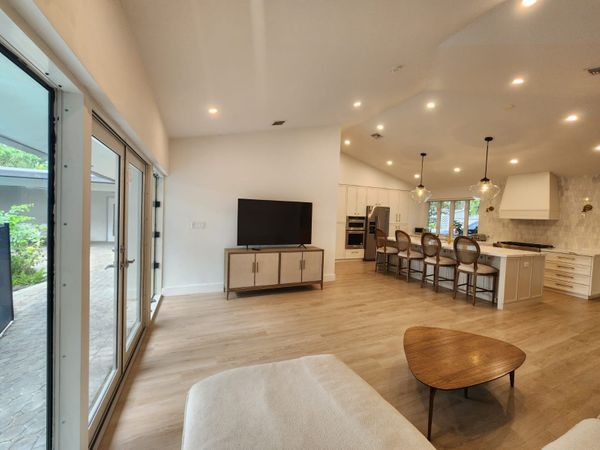 Nova Design Builders of Miami is the premier destination for home remodeling projects. Our team of experienced remodelers and design professionals provide a tailored approach to each project. We understand that when it comes to a full home remodel, there is no one-size-fits-all solution. Our experienced remodelers will work with you through every step of the process, ensuring that your remodeling project is exactly to your specifications. With our expertise and dedication, you can rest assured that your remodeling project is in the best of hands.
Interior, Exterior, Documentation, and More
From conceptual design down to brass tacks, we can guide you through your interior or exterior design project; and we'll handle all the documentation before, during, and after your dream come true.
Full-Service Home Remodeling Contractors
At our full-service home remodeling contractor company, we work closely with each client to create a plan that fits their needs and budget. With our extensive experience and knowledge, we can provide a full range of remodeling services, taking the stress and worry out of the equation. Quality and professionalism are at the heart of everything we do, so you can trust that you'll be getting the best service possible. We understand the importance of a successful remodel and strive to make sure each project is completed with the highest level of satisfaction.

Consult

Design

Engineer

Build
Getting Started Is Easy
We Will Help You Through The Home Remodeling Process From Start To Finish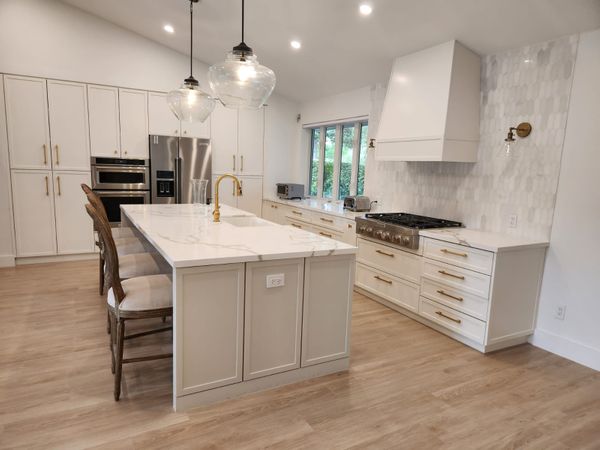 Why choose our home remodeling services?
For Your Toughest Jobs
When you choose Nova Design Builders as your home remodeler in Miami, FL, you can expect:
Your jobs will be completed on-time

Work that exceeds satisfaction

Construction work from foundation to finishing touches

A robust, routine maintenance plan

Repairs to any surface or structure
At Nova Design Builders, we specialize in full home remodels that can transform any property into a modern, comfortable living space. Our experienced and certified professionals are the premier remodelers in Miami, FL, providing quality craftsmanship and attention to detail to make your dream home a reality. We offer a wide range of remodeling services to ensure your vision is brought to life.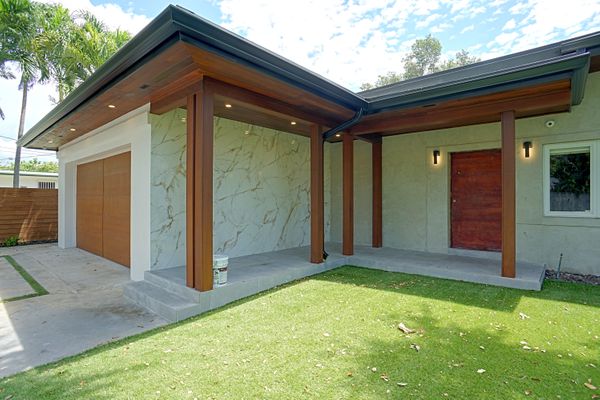 Engineering and Trades Management
When it's time to call in the pros, let us coordinate your third-party contractors to optimize workflows and get your project to the finish line, faster.
Optimizing Your Home Remodel
We know that hiring a home remodeling service for your engineering and trades management needs can be a bit intimidating. That's why our team here at Nova Design Builders in Miami, FL, is here to walk you through our process.
First, you send in a quote request. We then have a formal meeting with you to discuss project parameters and goals. We handle the entire process from start to finish, including coordinating specialists like plumbers and electricians. You sit back and enjoy your new construction.
Florida-Proud
Experience That Matters
At Nova Design Builders, we are proud to have seven-plus years of expertise in the home remodeling industry. Whether you are looking for a full-scale remodel or simply some updates, we have the knowledge and experience to make your vision a reality. Our team will work with you to ensure that your remodeling project is both functional and aesthetically pleasing, staying within your budget. We are up-to-date with the latest home remodeling technologies and trends, so you can trust us to create the perfect space for you. If you are in the Miami area and looking for experienced remodelers, be sure to contact Nova Design Builders.