About Us 
Home Renovation Services, Miami, Florida
We Understand The Importance of Innovation
Innovation is at the heart of everything we do. When you work with Nova Design Builders, you can expect the latest tools and technology, and innovative design solutions that will stand the test of time.
The Latest in Technology
Whether you're looking for home renovation services, design and architecture, or any of our other services, we will use the latest technologies in our work, to give you the best quality work, keep you safe, and so we can pass our savings on to you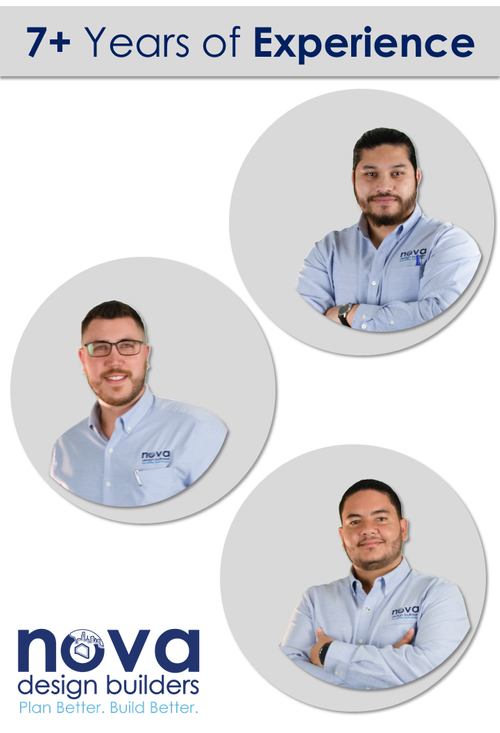 Bringing Experience to Every Job
Experience matters, especially, when you're hiring a home renovation contractor. When you work with us, you can expect a contractor who cares, and who brings experience to the table.
Seven Years in the Industry
Proudly serving Miami, FL, and nearby cities including the greater Miami area. For seven years we have honed our skills, primarily working off of a word-of-mouth system. We let our quality and qualifications speak for themselves — a testament to the difference experience makes in home renovation and construction.
Professionalism That Counts
Professionalism is one of the founding principles of Nova Design Builders. Every job we do, we make sure we do with honesty and integrity. That means we never cut corners, and we don't work with shady contractors. Expect quality, professional services, every time.
What You Can Expect From Nova Design Builders
When you choose Nova Design Builders as your home renovation contractors in Miami, Florida you can expect:
Polite, professional services that go extra mile

Experienced contractors that are committed to a job well done

Reliability; no missed appointments, and no cut corners
Florida-Proud
Experience That Matters
We believe that our seven-plus years of experience in the home renovation industry makes all the difference. We know the ins and outs of the industry, as well as the latest and greatest in home renovation technologies and trends.