At Nova Design Builders, we renovate bathrooms into luxury spaces!
Located in Miami, Florida, our team of designers wants to work with clients to create a more functional bathroom that will meet all their needs.
Whether it's a spacious and luxurious soaking tub, custom tile designs, or new cabinetry, we offer luxury solutions for every client's vision. With over seven years of experience, Nova Design Builders will provide expert recommendations to add a spa-like experience to any bathroom. Visit our extensive bathroom renovation gallery for more inspiration!
Our Bathroom Remodel Services
Luxury bathroom remodels in Miami can be a great way to increase the value of a home and give the space a much-needed makeover. If you are looking for a full bathroom remodel or an update to certain aspects of the room, Nova Design Builders will accomplish your requests promptly. Our services include: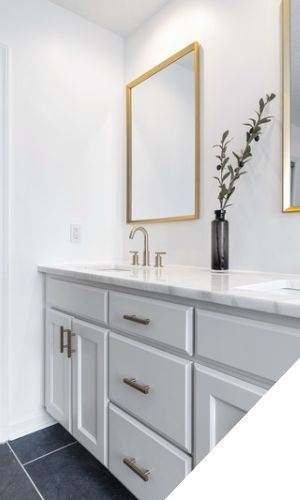 Cabinets and Countertops:
Replacing old cabinets and countertops can be a great way to update the look and feel of the bathroom. Before we get started, consider the type of material and style you want to achieve.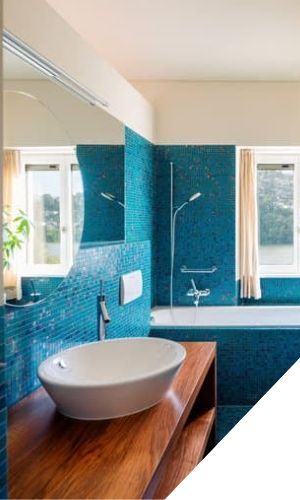 Tiles and Wall Paint
Tile can add texture and color to a bathroom and give it the necessary accent color needed to accomplish a luxurious finish. Choosing the correct color scheme for your bathroom will make it look more spacious.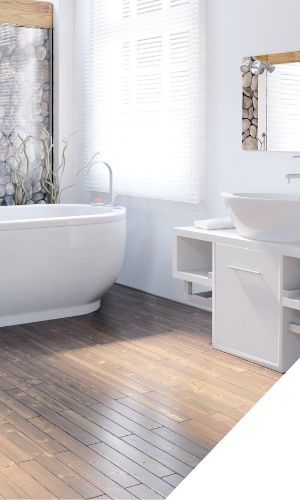 Flooring
We have many different flooring options if you are considering replacing your current floors. Hardwood, tiles, linoleum, or vinyl are the most common finishes we perform.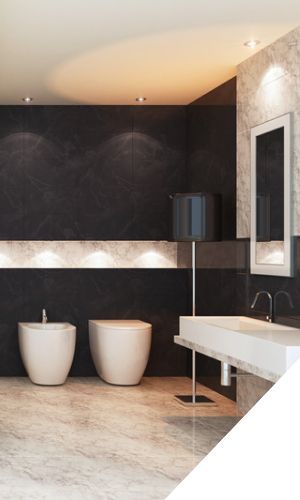 Lighting
Updating the lighting in a bathroom can drastically improve the ambiance. There are many different accent lighting options to brighten up the space.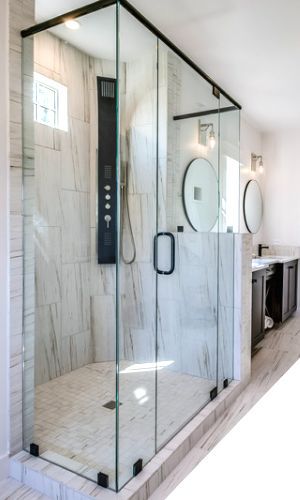 Shower Renovation
We perform full shower renovation for clients looking to expand their shower or remodel their shower completely.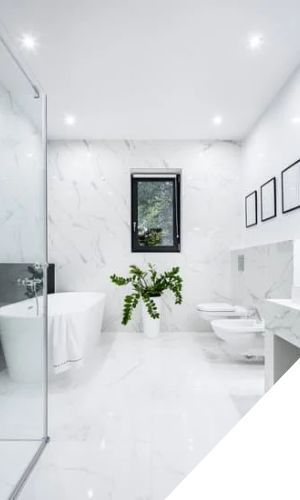 Expansion
Our full-bathroom remodeling service can expand the entire room if a client is wanting to add a more luxurious design. It will also increase the market value of a home significantly.
Understanding how you will use the space will help our designers improve the functionality of the bathroom for you. Before we begin renovating the bathroom, we will ask you a few questions to understand your goals for this renovation project.
Benefits of Bathroom Remodels
Luxury bathroom renovations in Miami can be the most beneficial and rewarding home improvement projects homeowners undertake. It's a great way to improve the functionality and overall enjoyment of your bathroom. The benefits of Nova Design Builders bathroom remodel include:

Increased Home Value
One of the biggest benefits of remodeling your bathroom is that it can increase the value of your home. A newly remodeled bathroom can be a major selling point for prospective buyers, making a home more attractive and appealing.

More Functionality
Remodeling your bathroom can also provide a great opportunity to make the space more functional. This could include adding more storage space, updating fixtures, or even adding a new shower or tub.

Improved Comfort
Remodeling your bathroom can also make the room more comfortable. This could include installing a heated floor or adding a whirlpool tub.

Enhanced Aesthetics
A remodeled bathroom can also create a more aesthetically pleasing space. This could include new flooring, painting, or even adding features like a skylight or a window.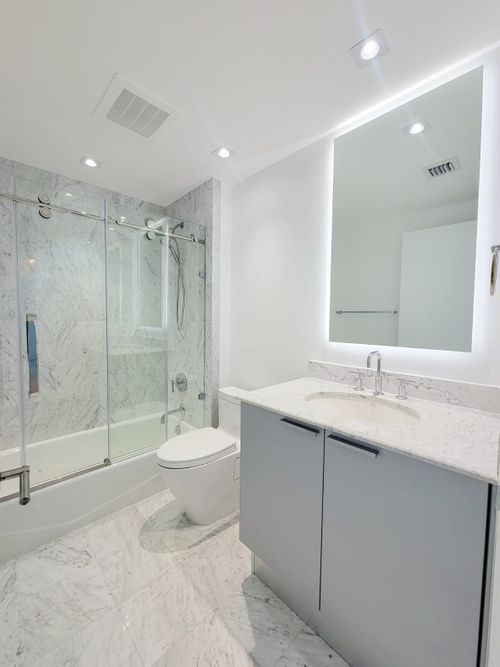 How We Assist Homeowners
Nova Design Builders plan better and build better for every client. For residents in Miami, FL, we can assist you with all your luxurious bathroom remodeling needs. Our process includes calling us to schedule a free quote. Once we agree on the services, we will create a timetable to begin renovating the bathroom.
We provide the best bathroom renovations in Miami, Florida.
Whether you are seeking full bathroom remodeling services or simple upgrades in the bathroom, we are here 24/7. Nova Design Builders is here to make your dreams a reality.
Interested in luxury bathroom remodeling? Call us today!